Welcome to the Christ Lives in You ministry website!
I often meditate on Paul's words in 2 Corinthians 13:5.
"Examine yourselves to see whether you are in the faith; test yourselves. Do you not realize that Christ Jesus is in you?"
When we realize Christ is in us, then every thought we have must be in alignment with our values, every action we take must be done with love, ever word we speak must be spoken with reverence.
How do we live in this way?
This site is dedicated to helping seekers deepen their spiritual experience and understanding through the practice of Christian meditation, Lectio Divina, Bible journaling, and other Christian spiritual practices. I hope you'll join me!
In His Love,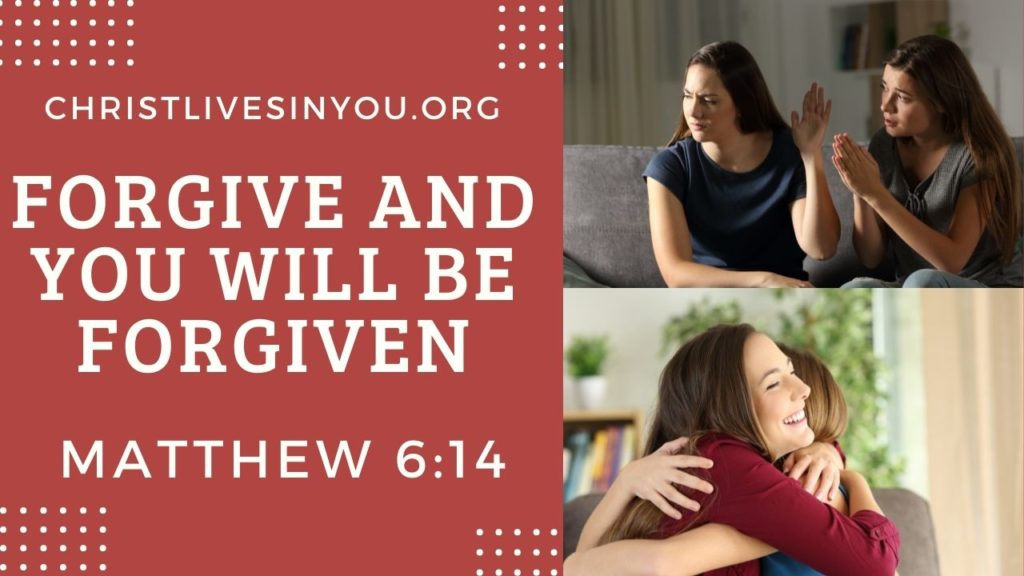 For if ye forgive men their trespasses, your heavenly Father will also forgive you:
Read More »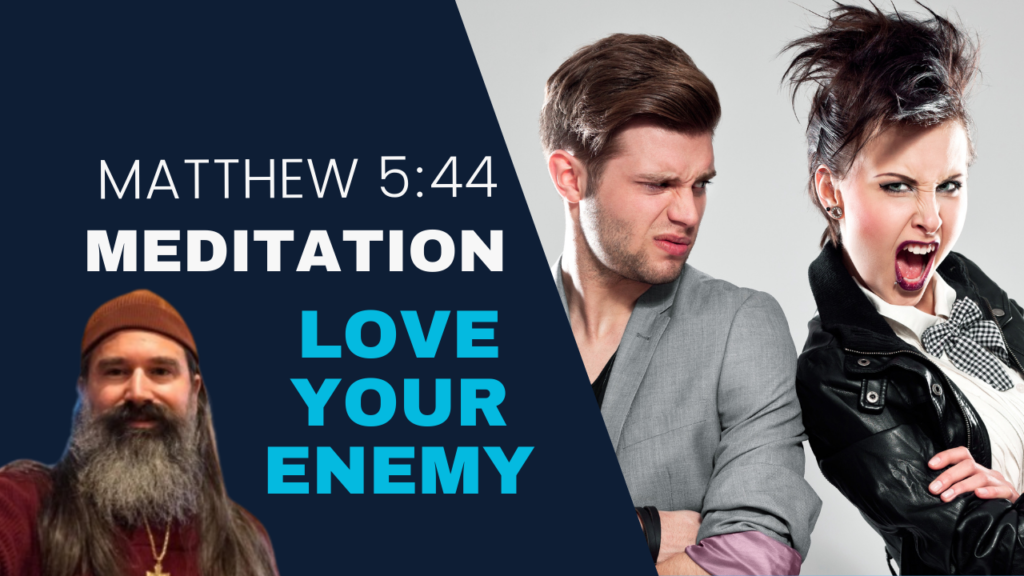 This guided meditation focuses on Matthew 5:44, love your enemies. We'll meditate on loving our enemies.
Read More »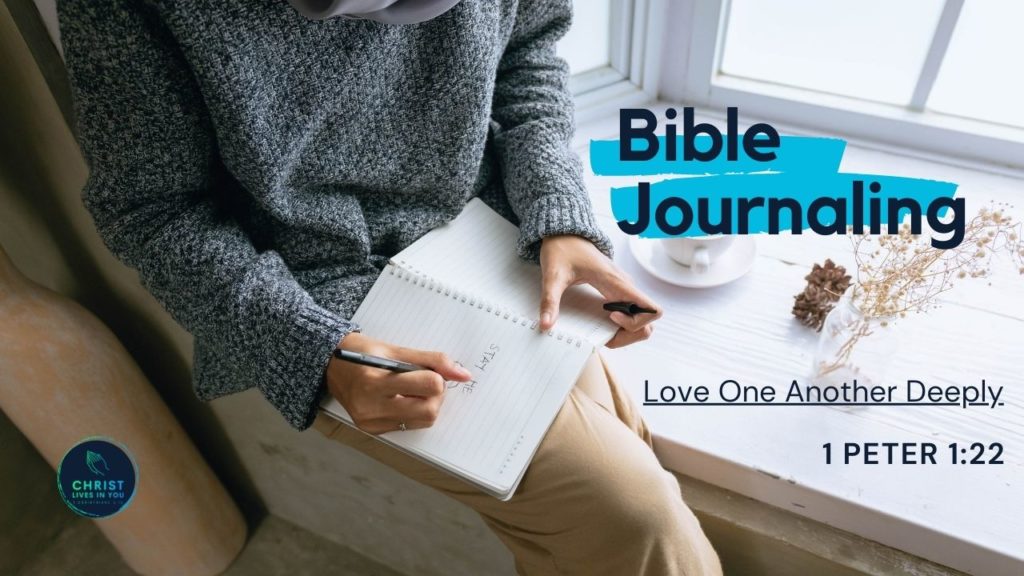 Today's Bible verse of the day is 1 Peter 1:22. In our Bible journaling practice, we'll explore what this verse means for our lives. Opening Prayer
Read More »
What Others Are Saying About Christ Lives in You Ministry...
"I want to serve God in my thoughts, words, and actions. I want people to experience Christ through me–I want to embody those values."
"I've been rethinking my life and looking at it through the eyes of Christ–I was really angry–but I'm rethinking my stance and the way I want to be."
Ralph Miller is a patient teacher with much to give. This shines through during his five day meditation course, which helped my meditation practice immensely. I heartily recommend his course to anyone who wants to quiet her mind and find the gentle humor existing all around us. Thank you Ralph; keep smiling!"
"Christian meditation brought me back to my values, and I'm studying the Bible again."
Dear Ralph, I enjoyed your meditation class. I had never been to meditation and it was a real eye-opener for me. Your manner of teaching and patience was just excellent. I learned a lot and I would like to learn more, and right now I have to confess: I'm not doing much practicing. I know I should and need meditation more than ever.
I want to thank you as well because I read your book and it really inspired me to be closer to God. I now talk to him everyday ever since I read your book.
A great, concise guide about meditating and perfect for any age group. I truly believe it was meant to be published during this time that our world is so scared and in such turmoil. Try it out, you won't be disappointed.
The Christ LIves in You book is written in such an honest, flowing way that I found myself thirsting to move on and read more. I found the experiences and insights revealed to be expressed out of a genuine wish to share and care about me and you. I will using these mediation techniques with a new found enthusiasm.
The Christ Lives in You book was so refreshing! I am finding the peace within to live with Christ and all that he has for me through his love and guidance.
Very insightful and useful information on how to meditate. Ralph shares his own story of how he came to learn and love meditation. He also shares a wonderful 5 steps to mediate that demystifies mediation. The last chapter he shares 6 wonderful mediations that you can incorporate into your own practice. Thank you Ralph for your insights.
You will learn what it really means to meditate on God and how to grow closer to Him through the practice of meditating. The author also reveals effective methods that he uses to meditate and has more than two decades of experience in his practice of meditating. In the Word of God, we are told to meditate on the Lord. If you want to learn what that means, then read this book. You will come away with a better understanding of meditating on the Lord and you will also learn how to do so effectively.
I really enjoyed this short and simple read on the background and steps using Christian meditation. There is so much heartfelt writing in this book and the author's own experience and background using this type of meditation. Highly recommend it for anyone wanting to develop a deeper relationship with Christ or wanting to explore a new way of connecting with the love of Christ.
The beginning draws you in as Miller goes in depth about his own battles with self and religion. This book really made me self reflect as I am younger and shared similar struggles of finding my path. As someone who is more spiritual than religious I still found this book extremely enlightening. Read it!
I had an inkling that Christ is in you but this book confirms it. We seek outside of ourselves but the whole time Christ has been inside waiting for us to know him/her. The way, through meditation. Thank you Ralph for writing this important book!
"Ralph, thank you for sending your short course in meditation. I was pleased with your clarity and compassion. You said it well (I liked the audio) and covered the basics -- the basics it takes years to grow into. 🙂 I have been meditating daily for about two years and it is the deepest and most powerful "activity" that I do."
"Ralph Miller is one of the more innovative thinkers I have come across in all realms, and that certainly applies to the field of meditation. I came to Ralph one day looking for a way to focus my energy in my recreational basketball league. Ralph spoke to me about spending a couple minutes on the bench in a meditative state envisioning what was to come in the game. I ended up playing a great game and getting so jacked up that I was still hyped up hours afterward. I have never felt such a feeling of focus and energy on the basketball court as I did in that one game after taking Ralph's advice. Now if only Ralph could help me become a couple inches taller!"
"In my connection to God, I have come to truly understand that meditation is not just a practice but a "way of life." Ralph is one of the people who helped introduce me to singing God's glory as a form of meditation, which is now a part of my way of my life. Ralph is genuinely gifted with this concept and it truly comes through in his teachings. There are a lot of people who can talk about this, but it is good to have teamed up with someone who actual emanates it."